Probably redundant, fight me.
What is it with you and images from Lauterbrunnen? It's only the most beautiful place on the planet. MrsW and I even have pics of this field because we had just lost a rabbit and remembered how much he loved dandelions. Dumb story and yet poignant.
Excellent question, I think it may relate to an Econ. Prof. I had that would on occasion talk about himself, one of the things he would mention was his ruminations of his semi-basement apartment in Boulder Colorado, while working on his Phd. for most of the year he had a view he described as just like this…the rest of the time his small window was covered by a snow bank. and on those mornings when sometimes before he turned on a light he could see the feint glow of that mornings sunrise through the snow covered window…
Oh, and I think a GG Gma was von Der Schweiss.
It's all laughing and dancing around until someone gets kilt by a basketball!
hmm, can't figger how to poast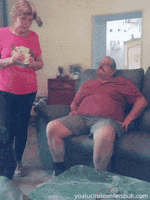 Btw your link works just fine on mobile.
Trying hard now
It's so hard now
Trying hard now
Gettin' strong now
Coming on, now
Gettin' strong now
Gonna fly now
Flyin' high now
Gonna fly, fly, fly
What's the harm in drones? They just fly around.