While Herr Drumpf broods in his Castle Xanadu, other guys are out doing this.
Fckn show off!
Trump would show up with a sack asking kids to put gifts in it.
He might give hats to the kids that say their parents voted for him. "Sorry you other kids, but it's your looser parents fault"
Be all you can be, be an office of one!
"My dad was the only one at the office today, so he made this picture and sent it to my family."
*At post time NASA had not returned our call seeking authentication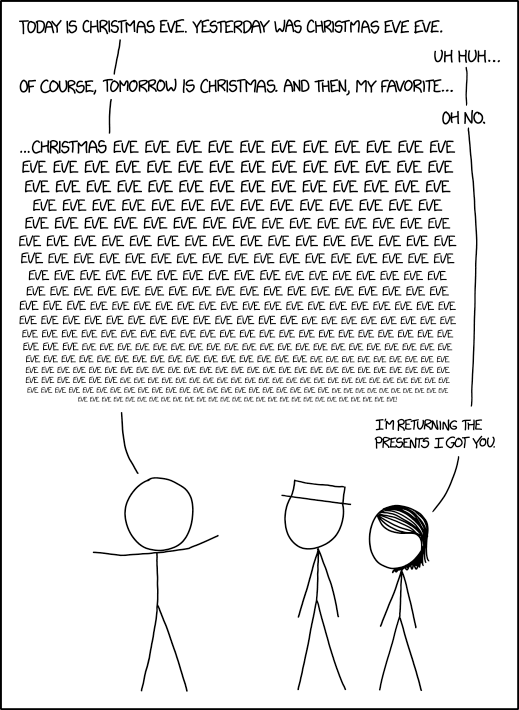 (alt-text: "It turns out that saying 'Oh, so THAT'S why they call it Boxing Day' is a good way to get punched a second time.")