I enjoyed seeing this.
Me too. They love to dance. Old and young.
Foundational vegetable ingredients used to sautee and add flavor to a dish. The ingredients vary depending on which Latin American country's cuisine is being prepared.
For example, Mexican is usually peppers, onion, garlic…
Chileans use onion, garlic, often bell peppers (red) and minced celery and carrots depending on the dish. My MIL cooked with the celery leaves, which do add to the flavor of a dish.
Anyway, these add a lot of flavor to the dish in question.
Flan
A Latin treat that originated in the Roman Empire. It eventually made it's way to Latin America via the Spanish conquest.
Here is a Mexican recipe. Don't let Hostess Twinkies face stuffing idiots fool you. It is also common in Mexico.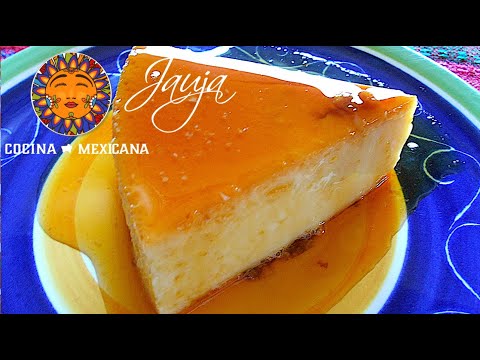 And there's also the Mexican creation of Choco Flan that was influenced by the French, you know, they ruled briefly in Mexico too. Take it from an actual Mexican American that knows here culture…this shit is the bomb.
Chocoflan, Mexico's Impossible Cake.

I'm a chocolate addict, i got to try me some o that.
You can get a version of it at two places in San Jose that I can think of…Cardenas Supermarket off of McKee and Capitol and also at "The Mexico Bakery" at the Home Depot shopping strip on Story Rd, east of Capitol as well. I think they're both about the same, but the pan dulce at Mexico Bakery is far superior if you want more than chocoflan.
So I'm going to make some Chicken and Rice a basic casserole, I've multiple times, manana…but I was planning on using some of this 'sofrito' I bought from a one of the food cart vendors, a small serving of something greenish looking like a gaucamole…as I recall the vendor said some like "Just scrape some off and throw some into whatever you want!" So whats a decent amount to add, a table spoon?
If you're making about an uncooked cup of rice, yeah pretty much that should do it. I tend to go a bit on the extra side for the onions, garlic, etc. It tastes better, imo…
Spanish is the 4th most spoken language on the planet. Second most common European language spoken in the world, of course, English is first.
548.3 million speakers
Latin American folkloric music
The late Mercedes Sosa, beloved folkloric singer from Argentina. Here she is covering a song by Julio Numhauser (Julio Numhauser - Wikipedia). By the way, I made my first Wiki edit. It said Numhauser left Chile because of Pinochet's "presidency". Fuck that noise. There was no election, there was a military coup where they ACTUALLY stole an election and installed a military government.
It's about how everything changes, the context being the dictatorship of Pinochet in Chile. And change it did, though it took almost two decades to rid themselves of the dictatorship. It is a beautiful song that gives me a feeling of hope when we think about where our own country is going when some of our citizens flirt with authoritarian ideologies.
This song also reminds me of what matters…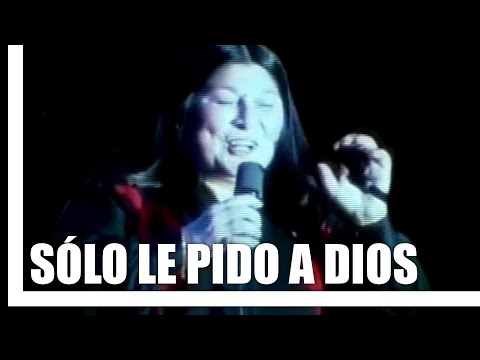 •
28 translations of covers
Translation
I ask only of God
that I am not unmoved by suffering,
that the dry death does not find me
empty and alone, without having done what was needed.
I ask only of God
that I am not unmoved by injustice,
that I am not slapped on the other cheek,
after resigning myself to injury by a claw.
I ask only of God
that I am not unmoved by war,
it is a huge monster and tramples heavily
all the poor innocence of the people.
I ask only of God
that I am not unmoved by deception,
if one traitor may overcome a multitude,
that multitude will not forget it easily.
I only ask of God
That I am not unconcerned about the future,
hollowed out is the person who has to go
to live a dfferent culture.
I ask only of God
that I am not unmoved by war,
it is a huge monster and tramples heavily
all the poor innocence of the people.
A lot more metaphorical by Cuban folkloric singer Silvio Rodriguez. The lyricism is astoundingly poetic
The war against women in this country is beautifully addressed by this song from Amparo Ochoa (Mexico) back in the 70's.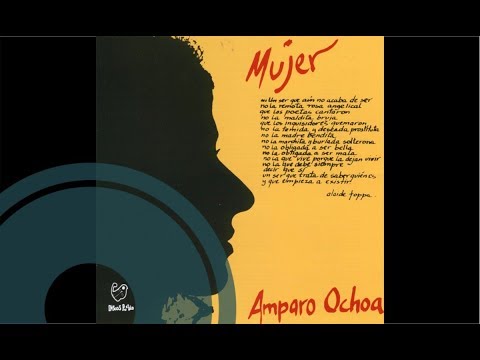 https://songstranslation.com/amparo-ochoa/mujer/
Not the best translation…but, good enough
"Light skinned Hispanics are inherently smarter than dark skinned Hispanics" Light Skinned Hispanogripher person.
Nick Fuentes?
But that's comedy, which is funny.
However, I didn't see it as related to Hispanics when you posted that post. It went over my head.
Sorry bout that, I just think it's a genius skit…