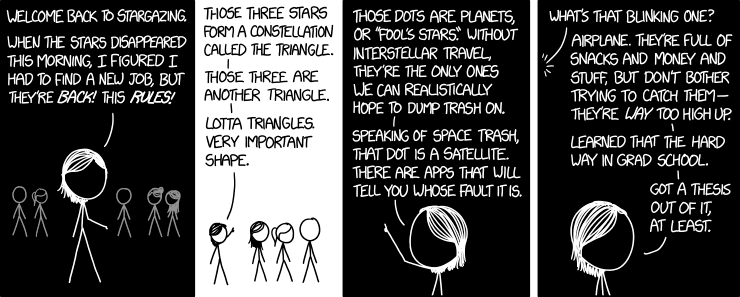 (alt-text:)
"I mean, it wasn't exactly MY thesis. When the FAA came to shut down our observatory for using the telescope mirror to shine light at airplanes, I took a thesis and a bunch of doctorates from the supply cabinet on my way out."
An elderly couple had just learned how to send text messages on their cell phones.
The wife was a romantic type and the husband was more of a no-nonsense guy. One afternoon the wife went out to meet a friend for coffee. She decided to send her husband a romantic text message and she wrote:
"If you are sleeping, send me your dreams.
If you are laughing, send me your smile.
If you are eating, send me a bite.
If you are drinking, send me a sip.
If you are crying, send me your tears. I love you."
The husband texted back to her: "I'm on the toilet. Please advise."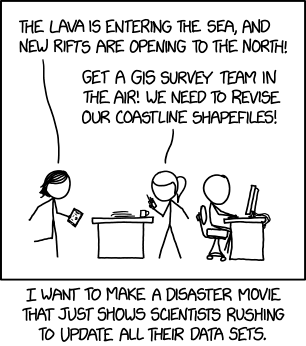 (Really, they'd be rushing around collecting revisions to go into the next scheduled quarterly public data update, not publishing them immediately, but you have to embellish things a little for Hollywood.)
Even though it was being discussed over 100 years ago, we are still in denial.
@Bigdukesix What is this sorcery?
Child's play fer a lefthander